GARR TV
Description:
The GARR TV platform is a service for the streaming of audio/video contents produced by the GARR community. It is born to be the reference thematic container dedicated to gathering experiences in the audiovisual and multimedia field for the Italian network of institutions, universities and research institutes. These are the stats collected since the launch of the service in 2018:
over 1600 videos currently hosted
over 10k views total
The service is deployed directly on the GARR Cloud infrastructure which is distributed over several nodes throughout Italy. The QuavStreams platform uses these machines to encode, store, and stream the conferences held by the GARR community.

Link: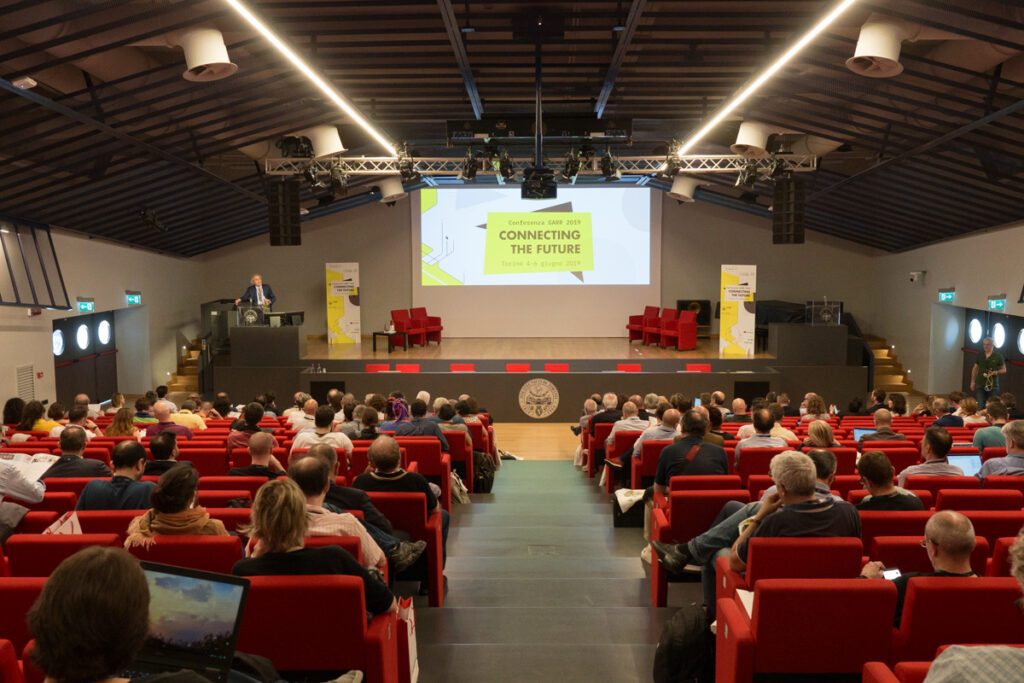 POLITECNICO DI BARI WebTV
Description:
The Politecnico di Bari WebTV has been active since 2012. It now hosts more than
200
 video streams, recorded from live events streamed through the 
QuavStreams
platform. The service allows to live stream conferences and graduation sessions from these places:
Aula Magna "Attilio Alto"
Aula Domus Sapientae presso Dipartimento DICAR
Sala Videoconferenze presso Amministrazione Centrale
Isolato 47 (Città Vecchia)
In each place we installed a QuavBox (Rack) machine connected to the audio/video equipment. The encoder performs the raw audio/video signal acquisition and the multi-level encoding for adaptive streaming. The encoded levels are sent to QuavStreams customized service connected to the public Internet. Moreover, a QuavBox (Mini) machine is used for streaming outdoor events. This machine can use the WiFi connection (if available) or a mobile 3G/4G operator.

Link: